Producing up to 30-50% more energy*
iPV Tracker tracks the Sun precisely, regardless of the season or the time of day, it is able to maximize the amount of solar photovoltaic energy production.
Shown actual energy production comparison in Tainan area (latitude N 23.14 degrees) in 2014~2018
* The yield is location and system dependent.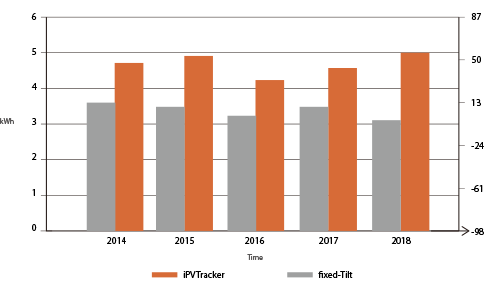 Rising Cash Flow
The overall profit from iPV Tracker is much higher than the total investment costs. Therefore, it can provide a stable cash flow, its 20-year cumulative cash flow is much higher than those from fixed and single-axis systems*.
Depicted cumulative cash flow comparison.
* The result is location and system dependent.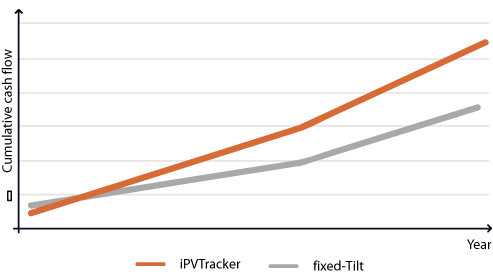 ---
Features

iPV Tracker consists of uncomplicated components, which are easy to be maintained. Its mounting frame is able to accommodate most commercial modules. Integrated with iPVita monitoring system to get the real-time control, and enhance overall benefits. Also, iPV Tracker can be applied in different circumstances even in severe environments.
Easy Maintenance
iPV Tracker utilizes user-friendly design to lower component and O&M costs than other complex dual-axis solar trackers.

1.The universal joint is designed to rotate the module frame in two perpendicular directions.
2.The steel cables steer the module frame and also function as four anchor points.
3.The springs act as cushions for wind gusts.
4.The steel reels accurate tracing within ± 0.5°deviation.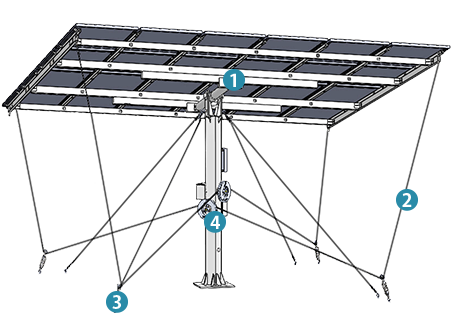 Smart Control
iPVita web-based monitoring system provides real-time monitoring of power generation, environmental information, system status, fault notification, troubleshooting tracking, PR analysis, as well as remote control of iPV Tracker. It helps the iPV Tracker to be performed optimally.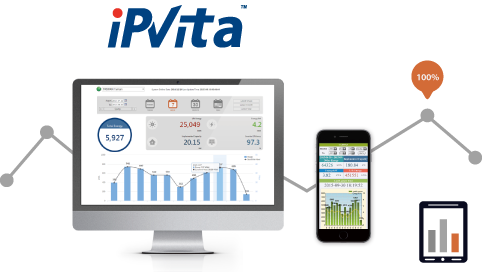 High Reliability
iPV Tracker can be used in different environments.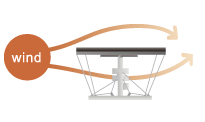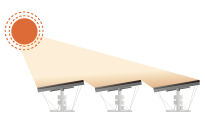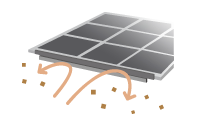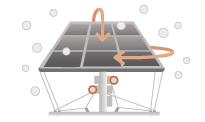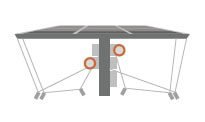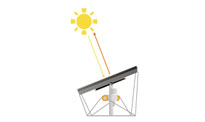 Meeting the Needs
iPV Tracker can be applied as on-grid or stand-alone PV systems.
On-Grid
A grid-connected PV system consists of iPV Tracker is able to produce more energy throughout the day to gain more profits.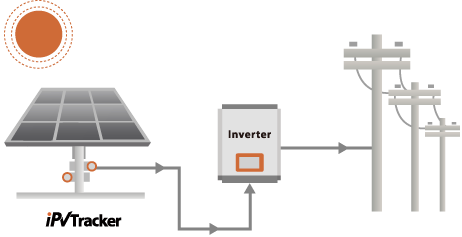 Stand-Alone
iPV Tracker is able to make power production more constant throughout the day. In the morning and late afternoon, when electricity demand is high, power generation of iPV Tracker can meet commercial needs closely. The stand-alone system with batteries also provides a backup electricity supply.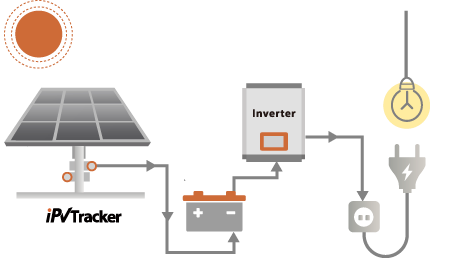 Foundations
Fast option is offered to speed up installation.